KINGS INTERNATIONAL BALLET ACADEMY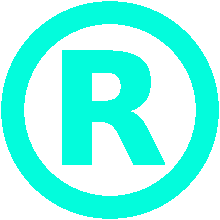 tel: +44 7533 741301
+44 7714 503408
​
Kings are delighted to confirm that we have formed a professional partnership with Oxbridge Online College.
Oxbridge can assist in the provision of GCSE's and A Levels (and many more courses) and can help structure their provision to support and in and around our courses.
We've also managed to secure an agreement for Kings students, their families and friends to be able to purchase Oxbridge courses at a reduced cost too!
As a gauge of the quality of their provision, take a look at their results in National Curriculum for 2021 :
98% of their GCSE students achieved a Grade 4 or above (80% of these achieved a Grade 7 or above!) and 96% of their A Level students achieved a Grade C or above ( with 69% of these achieving an A or A* Grade).
So who are Oxbridge?
We are a major online educational institution. Our aim is to remove the 'distance' from distance learning by providing you with the best learning experience from start to finish... via our wide selection of online courses.
The college's courses are designed to suit the lives of learners no matter what their age, current level of education, background or experience. With over 10,000 students enrolled on diverse courses, we are a modern distance learning provider.
We provide excellent support services to build confidence, motivation and study skills.
Our courses are accessible online to promote freedom and flexibility. Study anywhere, any time. Our course content is accessible through multiple devices such as laptops, tablets or smartphones. Learn through a dynamic and engaging experience: from videos to e-books and online quizzes.
Any assignments you undertake during your course will be marked by your tutor. You can type up your assignments and upload them to our MyOxbridge platform.
You are supported with truly unlimited tutor support
Who are the tutors at Oxbridge? Our course tutors are college or university lecturers and experts in their field, they are passionate about helping you to achieve the best possible results. We handpick our tutors for their passion and enthusiasm for their subject.
How do I contact my tutor? When you enrol, we'll send a welcome pack; this will contain your tutor's contact details. When you're ready to get started with your course, just send them a quick email and introduce yourself.
Does my tutor mark my assignments? Yes, your tutor marks your assignments and will give you feedback. If you've just missed the mark slightly, your tutor will give you advice on how to improve. They want to see you succeed.
​
What courses do Oxbridge offer?
National Curriculum Subjects:
​
GSCEs:
• English Language
• English Literature
• Maths
• Chemistry
• Biology
• Physics
• Science (Double Award)
• Astronomy
• Business
• Psychology
• Spanish
• French
• Geography
• History
• Sociology
• History
​
We also offer a huge range of vocational courses outside of these, in subjects such as:
Accounting and bookkeeping

Animal Care

Beauty Therapy

Business and Management

Childcare

Counselling

Design & Photography

Diet & Nutrition

Event Management

Health and Social Care

Psychology

Sport & Fitness

Teaching and Assessing

Travel

Writing and Journalism
For more information or to discuss anything Oxbridge, including the great savings you can make, please contact Paul Dixon at Oxbridge on 07793199312 or at paul.dixon@oxbridge.email
​