KINGS INTERNATIONAL BALLET ACADEMY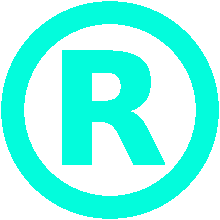 tel: +44 7533 741301
+44 7714 503408
Aaron Alexander - Head of Singing
Aaron was trained in Classical Singing & in the Estill Voice Model.
Training: The London School of Musical Theatre, 1st Class Honours Degree in Musical Theatre & Dance from Cumbria Institute of the Arts, Diploma from The University of West London & The London College of Music.
Stage Work: Lead Vocalist in "West End to Broadway" UK Tour, Wicked Sister in "Cinderella", Lead Vocalist in "Divas of Soul" UK Tour, Buttons in "Cinderella", Lead Vocalist in "The Hitmaker" UK Tour, Lead Vocalist in "Freakfest" UK Tour, Swing Vocalist in "Salute" UK Tour, Featured Soloist at the Dominion Theatre Concerts, Gerry in "Santaphrenia" at the Leicester Square Theatre, M2 Vocalist Saga Sapphire Cruise Ship, M1 Vocalist & Vocal Captain on Fred Olsen Braemar Cruise Ship, Prince Charming in "Cinderella", Sammy Simpkins in "The Rebels of Gas Street", Carrot Top in "Carnival" at the Bridewell Theatre, Ensemble In "Allegro" UK Premiere.
TV & Film: Greene King "Season Ticket" Campaign, Channel 4 Televisions "The Golden Rules", Converse "How to Flirt" Campaign.
Recordings: "Save Me" from the Album "Deconstructed Vol1".