KINGS INTERNATIONAL BALLET ACADEMY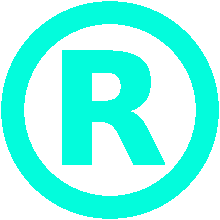 tel: +44 7533 741301
+44 7714 503408
Cheryl Thrush -
Co-Founder
Co-Artistic Director
Classical Ballet Tutor
Cheryl originally trained as a Royal Academy of Dance Scholar under Miss June Mitchell. Achieving her Advanced RAD Exam with Honours and being awarded the Londons Best Scholar award. She appeared with Margot Fonteyn on her television series The Magic of Dance, in adverts for Freed and Gamba dance wear, numerous adverts and demonstrations for the RAD, in an RAD book entitled Ballet Class and various television programmes and Ballets.
After her training Cheryl was lucky enough to dance in Classical Companies in both the Uk and Europe, performing a wealth of both traditional and contemporary repertoire.
Her career then took a new pathway and she retrained at Arts Educational in Chiswick on both their Musical Theatre Course and their Dancers Course.
​
On graduation she enjoyed a varied and diverse performing career.
She performed in musicals both in the West End and touring the UK . She danced commercially in various music videos and tours. She appeared on TV in programmes such as Wogan, Children in need, Blue Peter, Casualty, Men behaving badly and she even hosted a late night chat show on a sky channel!
​
But it was when she left her performing career that she found her true vocation and talent in the teaching of Classical Ballet. And her teaching career has already spanned over twenty years!
Cheryl returned to her RAD roots to retrain as a teacher . She was lucky enough to be able to do this under the expert guidance of the late Sallie Lewis. Cheryl achieved her teachers qualifications with both the RAD and the ISTD with distinction.
Cheryl proudly went on to serve on the Royal Academy of Dance's Board of Trustees and also on its Artistic and Examinations committee.
She successfully ran her own school from 2006 - 2014, which achieved 100% success rate in examinations and vocational school placements for students at 16 years of age. Her students appeared in various Ballet competitions and many went on to dance professionally in companies all over the World.
She has been on the Classical Ballet Faculty at many leading vocational schools - most notably at Bird College (for 10 years) and at Urdang Academy ( for five years). But she has also taught at SLP , London Studio Centre ,The School of Ballet Theatre Uk ( taking on the roles of Head Of Third Year Graduate Ballet and then Head of Second Year Ballet), the Chantry School of Contemporary and Balletic Arts, Expressions Academy and choreographing for the Midland Theatre Ballet Company.
In her spare time she also provides private coaching for vocational students and guest teaches and coaches in countries as diverse as the USA and Hong Kong.
​
​
​
​