KINGS INTERNATIONAL BALLET ACADEMY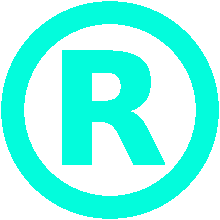 tel: +44 7533 741301
+44 7714 503408
Easter Holiday Intensive Course - 15th to 18th April 2019
Kings International Ballet Academy is passionate about developing and training the next generation of Contemporary, Classical Dancers.
​
During the holidays Kings is proud to be able to offer Students outside of the Academy, as well as current students, the opportunity to be taught by the Artistic Directors Cheryl Thrush and Tania Matos, current members of the Faculty of Kings as well as our exciting International Guest Teachers. The courses are suitable for serious students who wish to pursue a career within dance from the age of 10 years to Company level. The students will receive expert tuition in Classical Technique, Pointe, Variations, Body Conditioning, Jazz, Contemporary, Supported Adage and Pas de Deux. The students are kept busy, active and happy all day, allowing the students to experience the level of professional training as well as the inspirational, fun teaching of Kings.
Entry is by audition only, and class sizes are kept purposefully small to enable all the students to benefit fully form the individual attention they deserve. In order to apply please complete and return the attached application form together with the deposit required ( returned if the applicant is unsuccessful) and the photographs as requested on the form.
​
Please note bursaries and scholarships are available, please contact us to discuss
​
Payment can be made by Bank Transfer:
​
Empress Ballet Ltd
​
Account : 91858319
Sort Code : 40 24 19
​
​
Please put the applicants surname as reference.
​
I
In order to apply please complete and return the attached form and return it to the Academy together with the deposit and photographs required.
​