KINGS INTERNATIONAL BALLET ACADEMY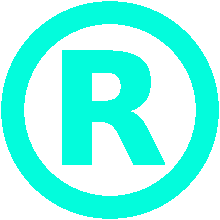 tel: +44 7533 741301
+44 7714 503408
Sara Macqueen - Contemporary Tutor
Sara Macqueen is a contemporary dance artist and teacher with a passion for positively engaging and empowering participants in the benefits of dance and creative movement. After graduating from Northern School of Contemporary Dance with a First Class Honours, she performed around the UK and Europe with companies such as SEH, M Dance Company, Earthfall and is currently a company dancer for ME Dance Company and Sterran Dance Theatre.
Sara continued her own choreographic journey with performances at Agitart Festival (Barcelona), Birmingham Weekender and Birmingham International Dance Festival. In 2020 she co-founded Linden Dance Company with Christopher Radford, focusing on positive mental and physical wellbeing in professional and youth contexts. To date, Linden Dance company has been funded by Arts Connect, HomeGrown31 and Arts Council for both performance practices, continued research and youth engagement programmes, including their youth company Linden Youth.
Between 2018-2020 she co-ordinated and delivered DanceXchange Schools Program and is the Lead Artist for Dance Generation, DanceXchange CAT program. She works as a freelance teacher for other schools and settings in the Midlands, including Autin Dance Theatre, Sense Charity, Nicholson School of Dance and Mercurial Dance. Alongside her dance and education work she has performed in various TV shows (HBO, Sky, Channel 4), film (20th Century Fox), theatre shows, dance photography and continued to enhance her movement facilitation through cross-genre collaboration.