KINGS INTERNATIONAL BALLET ACADEMY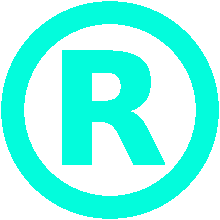 tel: +44 7533 741301
+44 7714 503408
Donatien Ravet -
Classical, Specialist Male and Pas de Deux Tutor
Donatien Ravet Etoile Danseur,
Donatien was born in Puyricard. He joined the Mediterranean Academy of Dance in Marseille where he trained in various dance disciplines. Three years later, he joined the Ballet Méditerranéen and is now dancing professionally on stage. As a soloist, he has danced all the major roles in the classical repertoire, including ballets such as Giselle, The Sleeping Beauty, Paquita , La Bayadère ,Diana and Acteon, Nutcracker, Don Quixote, Raymonda, and many others of the Ballet Répertoire. He has also performed roles created specifically for him by the director of the Ballet Méditerranéen. Some of these ballets are Colomba, Dialogue of the Carmelites, Portrait of a City and others.
He works also with a lot of great teachers with international fame ( Ciryl Atanassof ,David Allen, Elisabeth Platel, Charles Judes, Eric Quilleré ,Attilio Labis,etc…) .
In 1994, he was engaged by the Ballet de l'Opera de Marseille and in 1995 he joined the National Ballet of Nancy and Lorraine, under the direction of Pierre Lacotte. From 1996 to 1998, he became a soloist of the Ballet du Grand Théatre de Reims, dancing alongside Elisabeth Maurin, prima ballerina of the Paris Opera. From 1998 to 2002, he held the position of soloist at the Grand Theater of Limoges , dancing alongside Xiomara Reyes , Principal soloist of American Ballet Theatre. There, he signed his first choreography, commissioned by the Directorate for Ballet and Soloists. This was received with great success and was hailed unanimously by the press.
In 2002, he decided to return to Marseilles with his wife Anne-Laure Gosselin, and once again he became the leading soloist of the Ballet Méditerranéen, named Principal Dancer in April 2005 after his performance in La Sylphide at Palais de s Congrès in Marseille whilst also dancing with the Grand Théâtre de Bordeaux, directed by Charles Judes ,with Avignon where he have been noticed by Eric Vu-An who liked his physic and his technic and Ballet de Toulon where he performed a lots of Repertoire Ballet and Contemporary Choreographies .He performed Le Songe Du Minotaure signed by Bianca Li .
In 2014 he went to Japan to perform and to teach as well.
He goes back to Japan in 2015 where he danced La Sylphide of Bournonville.
Invited also to teach Master Classes in Japan.
His physique and technique allow him to address both the major roles of the classical repertoire as well as more contemporary choreography. He was nominated an Étoile Danseur for this reason after the performance of La Sylphide of March 24, 2005 at the Palais des Congrès de Marseille.
Teaching experience :
2003-2004:
Director and teacher of Atelier Chreographic Ballet School
2007-2010:
Director and teacher of Rond Point de la Danse Ballet School
2010-2012
Guest teacher Ballet School in Bouc bel Air
2012-Present:
Vice President /teacher /Choreographer Malta Youth Ballet Foundation
Teacher at Brigitte Gauchi Borda Ballet school Malta
Teacher at Mary Jane Bellia Ballet School Malta.
Guest teacher in Japan for teaching and Choreographic work.
Personnnal Teacher for students from Vaganova Academy.