KINGS INTERNATIONAL BALLET ACADEMY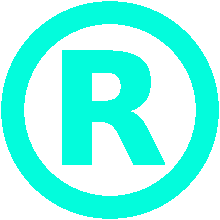 tel: +44 7533 741301
+44 7714 503408
Kings International Ballet Academy's Open
Classes
OPEN CLASSES
The Directors at Kings are very aware that students enjoy attending open classes in addition to their usual training. Open Classes provide students with variety in their training, it is a chance for the them to experience different teaching methods, to mix with different students and to widen their vocabulary. It is also a very good opportunity to experience a snippet of the training here at Kings Academy.
Kings Academy is proud to offer a variety of Open Classes - suitable for ages 10 years to company level. All classes are 1 ½ hours in length and are conducted by one of the Artistic Directors and Ballet Tutors of Kings.
​
​
Special Open Classes during the school holidays, Summer, Winter and Easter - each class 2 ½ hours in length taught by the Artistic Directors, Open to students aged 13 plus
Dates of our Open Classes 2019 :
​
23rd June - Kings International Ballet Academy - complete and return attached form
Summer Open Classes dates in July, August and September to be announced - Contact us for details
Winter Holidays - dates - to be confirmed
Easter Holidays - dates - to be confirmed
​
​
In order to apply for our Open Class please complete the application form below and return it to us with confirmation of the Open Class fee as detailed on the form.
Successful Applicants will be notified in writing within two weeks of their audition.
The students place will only be reserved at the Academy on receipt of the acceptance letter and registration fee.
All students who have reserved their places at Kings Academy will be invited to an Open Day at the Academy during the Summer of 2018.
​
If you have any queries regarding the application or audition process please do not hesitate to contact the Academy via email or telephone.