KINGS INTERNATIONAL BALLET ACADEMY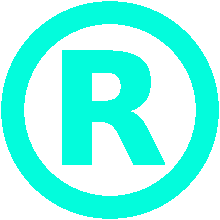 tel: +44 7533 741301
+44 7714 503408
We are extremely excited and honoured to be able to announce that Sharron has agreed to be our Physio of choice for the students of Kings International Ballet Academy. She will deal with each student on a private basis but will be able ,with the students consent ,to liase directly with the Artistic Directors at Kings which will greatly assist us all in ,not just in the understanding of any injury, but also, will speed up the healing process as there will be complete transparency . All students will be offered a full body screening with Sharron prior to the beginning of each academic year to enable her to give individual feedback and advice to each student.
​
​
Sharron Morrison
MSc.GradDipPhys.MCSP.MSOM.HCPC.GradDipBiomech.

Sharron graduated in Physiotherapy from Robert Gordon's University (formerly the Grampian School of Physiotherapy), Aberdeen (1991), with a Postgraduate Diploma in Biomechanics from the University of Strathclyde (1996) and was awarded an MSc in Sports Medicine from Trinity College, Dublin (1999). She has worked as a Physiotherapist in various settings primarily in the independent sector, entertainment industry, elite sport and professional dance. This has included extensive work in the management of sports and dance related injuries from the recreational athlete and professional dancers through to the elite Olympians. She has been established as the exclusive Consultant Physiotherapist to Jayne Torvill and Christopher Dean and their ice touring companies from 1994.

She next moved into professional dance and became the designer and Clinical Director of the Dance Injuries Centre - opened by HRH Prince Charles in 2002 as The Jerwood Centre (for the prevention and treatment of dance injuries) at the Birmingham Royal Ballet after securing a sizeable grant from the Jerwood Foundation. Before her departure from BRB she was also the Consultant involved in assisting the previous Elmhurst Administration on their relocation and design of the Physiotherapy department and administration of the Physiotherapy provision with the Jerwood Centre staff.

In 2005, after 7 years with BRB introducing injury prevention strategies, lowering the injury rate and increasing the longevity of a dancer's career, she left to pursue independent consultancy in sports and dance medicine. Clients are local (self, GP, Consultant, Coach referrals) from Birmingham and the Sutton areas (around the clinic) although many clients also travel from locations throughout the UK and more recently Europe. Professional roles to date include the Director of the Sutton Coldfield clinic, Advisor on the Physiotherapy Advisory Board of Dance UK, Physiotherapy Consultant and Medical Co-ordinator on ITV's Ninja Warrior UK, WOS Wrestling, Dancing On Ice, Torvill & Dean's Dancing On Ice Live Tours, Strictly Come Dancing Live UK Tours, Consultant Physiotherapist to Phil McIntyre Entertainment and Live Nation and previous Physiotherapy Consultant and Service Provider to the Elmhurst School For Dance (2009 - 2017).


She comes to Kings with the most amazing CV and years of experience of dealing with dancers' injures and perhaps more importantly for us, injury prevention.
​