KINGS INTERNATIONAL BALLET ACADEMY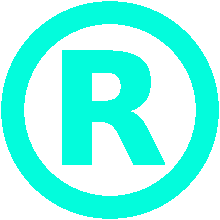 tel: +44 7533 741301
+44 7714 503408
Professional Dancers Foundation Course
Kings International Ballet Academy's Professional Dancers Foundation Course is open to exceptionally talented students who are looking for Professional Vocational training in Years 10 and 11.
The course is designed to prepare the students for their on going training at 16, whether that be at Kings or another professional College. They are in the studio from 9.15 am until 6 pm everyday and from 9 am until 4 pm on Saturdays.
​
The students concentrate the majority of their time in the study of Classical Ballet. To supplement this training, students take further classes in Repertoire, Specialist Male Classical Classes and Variations to enable them to achieve the maturity required in Musicality, Artisrty and Dramatic Expression . Additional classes in Contemporary, Technical Jazz, Commercial Jazz, Character and Singing are undertaken to give the student a rounded education in Dance.
​
Kings International Ballet Academy will never hold a student back nor push too soon, to this end we do not work in year groups but levels - with students being able to change between levels as appropriate . It also means that students are not restricted to the traditional year groups - some students may be ready to progress to our Diploma Course in one year others may take a little longer. The time frame is unimportant to us at Kings, what is important is that the students leave Kings as employable young Professionals.
​
All students will be assessed at the end of Year 10 and advice given as to where to audition for Post 16 training. Full assistance will be given to the students for their auditions. For those students auditioning for Kings no audition fee will be charged.
​
The students study the Russian Classical Ballet System under the umbrella of the Association of Russian Ballet and Theatre Arts.
​
All students take the ARBTA Vocational Examinations and RAD Vocational Examinations during their time at Kings.
​
As part of the Foundation Course, students will participate in our Student Enrichment Programme where they gain valuable performing, competing and choreographic experience.
​
In addition to their vocational studies, we actively encourage our students to continue with their education. This does not form part of the Professional Dancers Foundation Course but it is part of our Pastoral Care Policy and is something we can assist parents in organising outside of the Academy's timetable. All Foundation Students are expected to study for GCSE's or AS Levels on line , details are given to successful applicants.
​
​
Students enrolled on this course are encouraged to stay in our student house with housemother Jenny on hand to help, or with a local host family.
​
​
​
​
​
​
T
​
​