KINGS INTERNATIONAL BALLET ACADEMY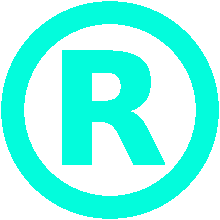 tel: +44 7533 741301
+44 7714 503408
​​​
Roberto Zamorano - Ballet Master at La Scala de Milan

Michael Nunn- Artistic Director and Founder of the Ballet Boyz

Maria Elena Ruiz - Ballet Mistress and Artistic Director of Cary Ballet School and Company. Competition winner and world renowned teacher and coach of Mikaela de Prince

Donatien Ravet - Etoile Danseur Ballet Méditerranéen, Ballet de L' Opera de Marseille, Vice president and teacher at Malta Youth Ballet Foundation

Christina Johnson - ex Ballet Theatre Harlam Dancer abd Aldriana Vargas Ballet Bejart

Thierry le Flo'ch - Danseur Etoile de Ballet Nacional de Marseille of Roland Petit , International Ballet competition winner

Mitou Manderon - Etoile de Ballet Nacional de Marseille of Roland Petit

Grant Aris - Ballet Master du Grand Theatre de Geneve

Maria Eugenia Barrios Zaks - International choreographer, Director of Ballet Contemporaneo de Caracas

Aldriana Vargas- ex Ballet Bejart Dancer

Joshua Ecob - London Contemporary Ballet Theatre, Bosnian National Ballet, Serbian National Ballet

Shannon Parker - ex San Francisco Ballet

Lucas Crandell - Current Ballet Master at NDT, former Ballet Master at Hubbard Street Dance Chicago and Ballet du Grand Theatre de Geneve

Graeme Pickering - Graeme works for Celebrity Cruise Lines new production company, as well as the majority of Professional Vocational Schools in the UK. He choreographs for various agent showcases and Pantomimes.