KINGS INTERNATIONAL BALLET ACADEMY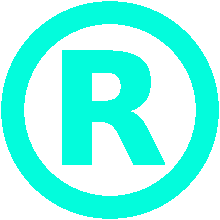 tel: +44 7533 741301
+44 7714 503408
Rosie Price - Contemporary Tutor
Rosie Price, BA Hons, CBTS (RTS RAD)

Rosie trained at Elmhurst School for Dance and then Rambert School of Ballet and Contemporary Dance. During which she worked with some of the most talented and inspirational dancers and choreographers in the industry including Mark Baldwin, Kerry Nichols, Leila McMillan, Douglas Thorpe and Dane Hurst.

She started her career working on creative commissions with Rambert Dance Company members and has since worked on a number of contemporary projects in and around the London area.

Since returning to The Midlands in 2012, Rosie works as a freelance contemporary, ballet and pilates teacher and choreographer within the community. For companies such as Spitfire Theatre Company, Leicestershire Arts, Chantry School of Contemporary and Balletic Arts Rosie delivers classes/workshops, co-ordinates and choreographs contemporary and physical theatre. For schools such as Caroline Carr Dance Studios and BTUK Associates, as a qualified teacher through the Royal Academy of Dance, she delivers classical ballet coaching (including privately), choreographs classically and delivers body conditioning methods for dancers including Progressing Ballet Technique.

As former Head of Contemporary and Choreography at The School of Ballet Theatre UK she relishes developing contemporary dance techniques with classically trained dancers and uses a mix of Cunningham, Graham and Limon (after completing the teachers course in Prague with the Jose Limon Foundation) to enhance movement, dynamic and performance skills as well as delivering contemporary repertoire and exploring improvisation and other choreographic approaches.

Rosie recently co-founded REC Ballet and loves teaching the students that join them from all over country for short holiday courses in the Midlands. Rosie, alongside Cheryl Thrush and Elizabeth Haslam create a fun, inspiring environment for hardworking and passionate young dancers.

She is very much looking forward to working with the students at Kings both in the school and on the Pre Vocational Associate Course.