KINGS INTERNATIONAL BALLET ACADEMY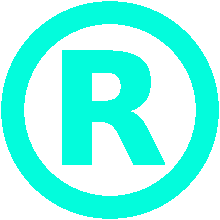 tel: +44 7533 741301
+44 7714 503408
Tania Matos -
Co-Founder
Co-Artistic Director Classical Ballet Tutor
Tania Matos was first introduced to the world of professional classical ballet at the age of 13, when she was chosen to perform in the New York City Ballet production of Mozartiana at the Covent Garden Opera House, London.
Having completed 9 years of intensive ballet studies in 2 of England's most prestigious schools, Bush Davies and Central School of Ballet, she has enjoyed a continuous active performing career from 1989. She has a wealth of experience ranging from the severe disciplines of corps de ballet, to soloist and principal dancer.
She has danced with various companies including Northern Ballet Theatre, Portuguese National Ballet, Ballet du Grand Theatre de Geneve, Ballet Contemporaneo de Caracas, Ballet Classico de Camara, Bat D'Or as well as being invited to perform many of the well-known pas de deux as guest artiste.
Her lead/principal roles include Giselle, Carmen, and Don Quixote. Her repertoire also includes neo classical and contemporary works by George Balanchine, Jose Limone, Nils Christie, Jean Christophe Maillot, Frederic Forsythe, Nacho Duato and others.
She has been assistant choreographer and rehearsal director for Piers Gielgud in the Oliver Stone feature Film Alexander and the fashion show for Stella McCartney with Adidas. Within film, TV and the fashion industry, she choreographed and coached for Jones The Bootmaker, and performed and choreographed the German TV advertisement for Audi.
She has choreographed and coached for Spirit Productions, her own company Chic Classique and Ballet Riviera, has
tour/company managed international touring productions to destinations such as China, South Africa and Monte Carlo and, speaking four languages, has also interpreted for HM Customs and HM courts in London.
During 3 successful years as Artistic Director/Producer/Choreographer/Teacher of the Vevey Youth Ballet School and professional company Ballet Riviera, her work was recognised by Cheryl Angear, a well known London dance critic. Who invited her to show some of her work in a London Charity gala in 2010.
Since moving back to the UK, she has worked with Ballet Theatre UK as Ballet Mistress/Rehearsal Director and taught and coached at the BTUK School, and as a freelance teacher/choreographer, she has choreographed and performed in a video for the 80's icon Howard Jones, been a permanent guest teacher for The Elmhurst School of Ballet, Matthew Bourne's New Adventures, for York Scholars, Madd, LCPA, Midlands Associates and Midland Theatre Ballet.
In 2018 she co founded the fulltime professional ballet Academy, KINGS INTERNATIONAL BALLET ACADEMY of which she is the co Artistic Director.