KINGS INTERNATIONAL BALLET ACADEMY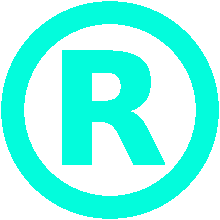 Kings International Ballet Academy is a Professional Academy of Ballet and Dance, based in the county of Leicestershire, specialising in developing the next generation of International Ballet dancers.
We are a purposefully small Academy - limiting year groups to around 15 -
but we have huge ambition for each and every one of our students.
Kings Academy is fortunate to have the patronage and support of:
​
Yosvani Ramos - Principal Dancer,Colorado Ballet

Maria Fay - Principal Dancer and International Teacher and Coach

Andrei Vassiliev - Former Principal Dancer for the Russian and Ballet Theatre, English National Ballet

Gypsy Booth - Head of the Association of Russian Ballet and Theatre Arts

Grant Aris - Ballet Master du Grand Theatre de Geneve
​
Kings is passionate about producing industry ready, employable graduates and therefore the Professional Dancers Course at King's concentrates purely on practical sessions, thus giving the students the most intensive training possible. In order to provide the students with the highest quality classical training available, we follow the Russian System under the umbrella of the Association of Russian Ballet and Theatre Arts (ARBTA). Kings Academy's Three Year Professional Dancers Diploma Course is accredited by the BDQT. It is our intention that all students will be entered for vocational graded examinations, a Diploma in Performing Classical Ballet and a Diploma in Teaching .
​
At Kings Academy we are dedicated to training the next generation of diverse, intelligent , body aware, musical, dramatic artistes - we want to develop the true performer . To that end the students will also attend classes in Body Conditioning, Technical and Commercial Jazz, Contemporary Dance, Drama and Singing. Students will also be actively involved in our Student Enrichment Programme, which will equip our students with valuable performing, competing, practical teaching and choreographic experience
The Pastoral Care and well being of our students is of the utmost importance to all the staff here at Kings, academic consultations for those wishing to pursue extra curricular qualifications ( for example at A Level ) will be given prior to the beginning of the course and access to a dedicated member of our team who visits the students at the Academy on a regular basis to help the students to deal with any issues they may have.
​​
Kings International Ballet Academy embodies everything which is required of the Contemporary Classical Dancer and if it is your dream to become such a Professional Dancer .......
Contact Us Today by clicking the button below
Empress Ballet Limited, Registration No 11069855 , 282, Lichfield Road. Sutton Coldfield B74 2UG trading as Kings International Ballet Academy